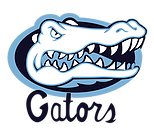 2027 Legacy Gators Schedule
(

updated 03/27/2023)
Please note that the Gators are playing in an extra tournament.  Please click HERE to confirm participation and make payment.  Thank you!
NALSI (DE)
June 10 & 11
*Hotels in area vary greatly in price, proximity, room type, etc.  We are unable to obtain team specific blocks so parents can stay in any of the available hotels.
SWEETLAX SUMMER CHALLENGE (DE)
June 24 & 25
TourneyMachine
Hotel Block - Expires April 3rd
Limited options on hotels.  Parents are welcome to stay where they wish.